The W Bellevue Chooses ProHost® System From Hostar International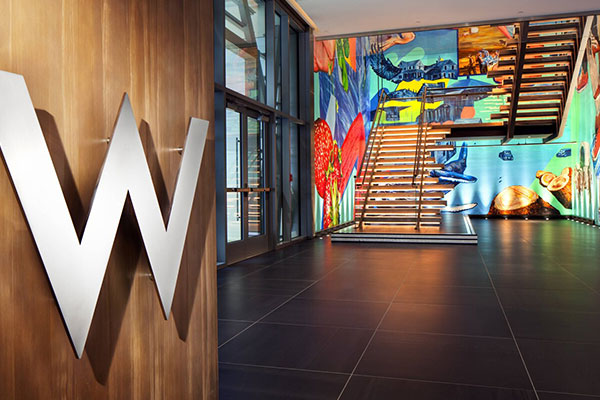 Located in the heart of downtown Bellevue, the W Bellevue partnered with Hostar in 2017. Hostar International is proud to be part of the team which helps the guests and customers of the W Bellevue enjoy their visit!
The W Bellevue is a luxury boutique hotel located in downtown Bellevue, beside the Bellevue Arts Museum. Near corporate headquarters and minutes from both Seattle and Woodinville wine country, this 245-room hotel is mere steps from The Bellevue Collection and a short drive from destination golf courses.
The ProHost® housekeeping system from Hostar was chosen by W Bellevue to improve turnaround time and guest satisfaction. The ProHost® full-service hotel solution streamlines the distribution of linen, terry, amenities, and supplies. The full-service solution allows the W Bellevue to manage high occupancy and fast-turn challenges while maintaining task focus and accountability. Each room attendant is provided with a Supplier Cart and Collector Cart while backup linen and terry are held in the housekeeping service closet in a Reserve Cart.
Hostar is a solutions provider for housekeeping as well as food and beverage departments in hotels across the world. Using custom carts and a highly-efficient organizational system, Hostar helps hotels organize their departments more efficiently and save money. Since 1989, Hostar has serviced hotels as small as 150-room luxury boutiques and as large as 3,000 room properties.
To learn more about the ProHost® System and how it can improve your operations, please contact Andy McCabe at amccabe@hostar.com or visit Hostar.com today.