The Joseph In Nashville Chooses ProHost® System From Hostar International

The Joseph, a Luxury Collection Hotel, in Nashville, partnered with Hostar in May 2020. The Joseph wanted the ProHost® housekeeping Boutique Solution to improve guest service during the in-room cleaning process and increase the efficiency of the housekeeping team. Hostar International is proud to be part of the team which helps the guests of The Joseph enjoy their visit to Music City!
The Joseph in Nashville is an authentically Southern hotel, comfortably located right downtown in the Sobro neighborhood. Immediately behind the Country Music Hall of Fame and Museum, this 297-room hotel is a unique space that is decidedly Tennessean.
This Marriott-brand hotel needed a housekeeping partner who could really deliver the goods - in a safe, clean, and organized fashion. ProHost® was the obvious choice to keep the housekeeping team ready to go at a moment's notice, and keep guests satisfied.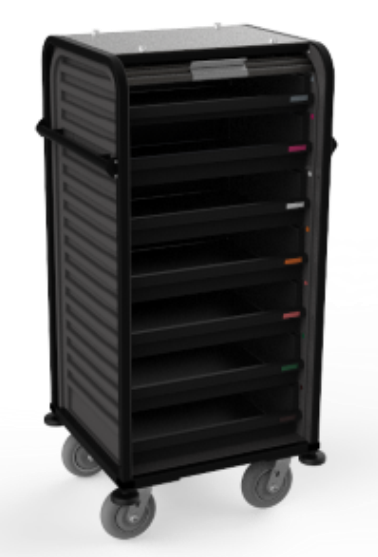 The ProHost® housekeeping system from Hostar was chosen by The Joseph in Nashville to boost the luxury and boutique feel. The ProHost® boutique hotel solution streamlines the distribution of linen, terry, amenities, and supplies. The Boutique Solution allows The Joseph to manage high occupancy and fast-turn challenges while maintaining task focus and accountability. Each room attendant is provided with a 20S Boutique Cart which is placed inside the guest room during cleaning.
Hostar is a solutions provider for housekeeping as well as food and beverage departments in hotels across the world. Using custom carts and a highly-efficient organizational system, Hostar helps hotels organize their departments more efficiently and save money. Since 1989, Hostar has serviced hotels as small as 150-room luxury boutiques and as large as 3,000 room properties.
To learn more about the ProHost® System and how it can improve your operations, please contact Andy McCabe at amccabe@hostar.com or visit Hostar.com today.