Hostar International, Inc.'s ProHost® System Selected for the Conrad Chicago Hotel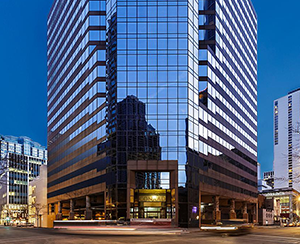 The Conrad Chicago hotel located just steps from Michigan Avenue features 287 rooms, including 24 suites. The property, designed by world-renowned designer, Pierre Yves Rochon, places guests just steps away from the amazing experiences the city has to offer with stunning 360° city views.
To provide Housekeeping with the tools to manage high occupancy and fast turn challenges in a luxury tower property, Conrad Chicago Hotel management selected the ProHost® Luxury Boutique Solution using a Smart Boutique Cart for the Room Attendant and a Reserve Linen Cart for backup linen and terry. Available in two color options, the Conrad Chicago Hotel team selected the Charcoal and Silver combination. The Luxury Boutique Solution provides for "invisible housekeeping" on the guest floors. The ProHost® Distribution Process ensures accurate delivery of linen, terry, amenities and supplies to each floor and section using a dedicated restocking team to prepare and replenish the Smart Boutique and Reserve Linen Carts.
The Conrad Chicago Hotel is the premiere Conrad Hotels and Resorts property in Chicago operating with Hostar International Inc. and its ProHost® System.
The ProHost® System is designed to improve guest service, increase productivity and lower operational cost. Hostar International, Inc. has been developing innovative solutions for the hospitality industry for over 25 years and continues to bring new equipment and processes to the market each year.