Morpheus At City Of Dreams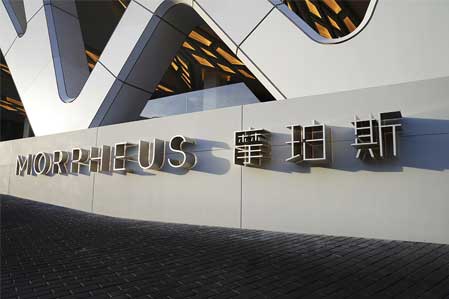 Located in the heart of Cotai district in Macau, the Morpheus at City of Dreams is like no other property in the world. This one-of-a-kind hotel selected Hostar to provide a housekeeping solution to service guest rooms quickly, safely, and discretely - giving housekeeping staff the most space possible while keeping them organized and hidden from view in the halls.
Let's dive into the Morpheus at City of Dreams, the installation of Hostar carts and the training of the housekeeping staff.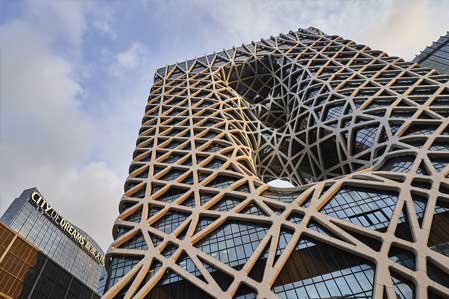 Morpheus At City Of Dreams
Morpheus at City of Dreams, located at Estrada do Istmo, Cotai, Macau, is the latest hotel within the City of Dreams mega-sized casino-resort, which includes the hotels Nüwa, The Countdown, and Grand Hyatt Macau. The Morpheus features one-of-a-kind restaurants, lounges, modern art collections and more within its 40 floors and 772 hotel rooms.
Designed by the late Dame Zaha Hadid - legendary architect and the first woman to be awarded the prestigious Pritzker Architecture Prize - Morpheus at City of Dreams is the world's first free-form exoskeleton-bound high-rise architectural composition.
Ultra-luxury and innovation combine at Morpheus.
Inside The Hostar Installation
Ryan Stutz, Project Manager at Hostar, lead the five-person Hostar installation team through the opening at the Morpheus at City of Dreams. The entire installation took about one month. Personnel needed included Ryan, along with four other staff to assist with the training of managers, room attendants, pick station and restocking.
For the Morpheus at City of Dreams, Hostar installed the Boutique Cart, Collector, and Reserve Cart, for the first time connecting the Boutique and Collector carts together. The hotel wanted a boutique-style housekeeping service, in line with their ultra-luxury, discreet service brand.
"Morpheus was an amazing experience," Ryan said. "The hotel was stunning, but the housekeeping staff was great to work with as well."
Hostar, Inc.
Hostar is a solutions provider for housekeeping as well as food and beverage departments in hotels across the world. Using custom carts and a highly-efficient organizational system, Hostar helps hotels organize their departments more efficiently and save money. Hostar services hotels as small as 150-room luxury boutiques and as large as 3,000 room properties.