Fairmont Austin, TX, USA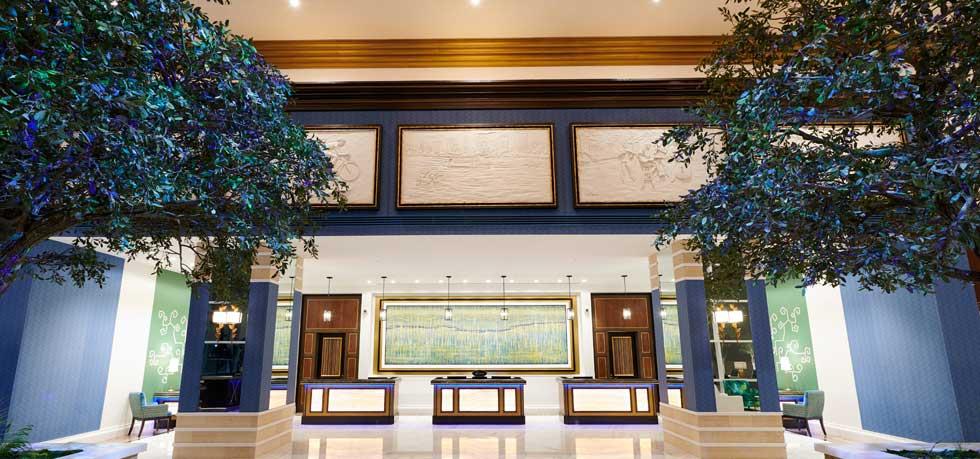 A new 37-story luxury hotel was built in 2018 in the heart of Austin, TX Central Business District. The Fairmont Austin selected Hostar to provide a housekeeping solution to service guest rooms quickly, safely and effectively – providing housekeeping staff with the maximum space and organization while getting the job done in a timely manner.
Let's dive into the Fairmont Austin, the installation of Hostar carts and training of the housekeeping staff.
Fairmont Austin
Austin Texas By:
Jeremy Banks
The Fairmont Austin at 101 Red River Street, is located across the street from the Austin Convention Center with a great view of Lady Bird Lake. The largest Fairmont hotel in the nation, the Fairmont Austin is also the tallest hotel and second tallest building in the city.
The Fairmont Austin is a luxury hotel with 1.4 million square feet of space, five restaurants, four ballrooms, a rooftop pool and terrace, 23 executive meeting rooms and 1,048 richly-appointed guest rooms. It opened in March 2018.
Inside The Hostar Installation
David Janis, Project Manager & Systems Analyst at Hostar, lead the five-person Hostar team through the installation and opening of the Fairmont Austin. Hostar has a long-standing relationship with Fairmont Hotels. The entire installation project took approximately five weeks, spread out over three trips. Personnel needed included David, two on-floor room attendant trainers and two overnight restocking team trainers.
For the Fairmont Austin, Hostar installed the Supplier Carts, Collector Carts and Reserve Carts. The hotel wanted a traditional, full-service housekeeping department for their luxury branding.
"We strategized daily on where linen and terry should be distributed, working closely with housekeeping team members," David noted. "Our team member Phil Marino went above and beyond, working with the restocking team an additional six days after our team was scheduled to leave to ensure they were operating to the best of their abilities."
Hostar, Inc.
Hostar is a solutions provider for housekeeping as well as food and beverage departments in hotels across the world. Using custom carts and a highly-efficient organizational system, Hostar helps hotels organize their departments more efficiently and save money. Hostar services hotels as small as 150-room luxury boutiques and as large as 3,000 room properties.